How to choose special products
You deserve to live an enjoyable life, free from the worry of urine incontinence at inopportune times or the embarrassment of wet spots on pants. Introducing the reassurance and comfort of Lifree Refreshing Absorbent Pad, a special product which is perfect for a wide variety of daily usages.
Bus trip is a good choice to visit many different tourist spots. Chatting during the drive is also fun! However, some people may feel uneasy about not having access to the bathroom when needed. Use Lifree Refreshing Absorbent Pad for an even more enjoyable trip!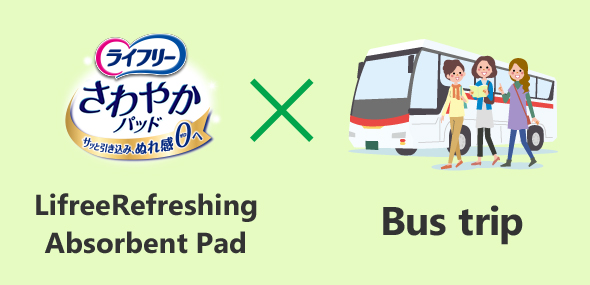 Thin and invisible under pants! Enjoy going out in style.
The refreshing absorbent pad for extensive usage are perfect for bus trips when there is limited access to the bathroom on the road!
Just attach a pad to your underpants for your peace of mind.
Even more, slim pads are thin and can be worn discreetly! No one can see that you are wearing the pad. Everyone wants to wear stylish clothes for the commemorative photograph. Slip an extra pad into your purse just to be sure!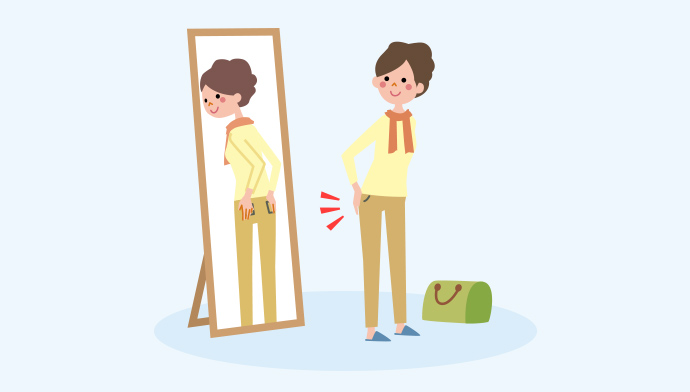 Free to laugh without worrying about the bathroom.
Even when stuck in traffic, you don't have to worry how long it is until the next bathroom break! Even long lines for bathrooms at service area are no longer a problem. Relax and enjoy the small talk with your friends.
It's common to exert pressure to your abdomen when laughing. Lifree Refreshing Absorbent Pad allows you laugh freely without worrying about if there is a stain on your pants or the smell of urine.
The superior absorbency of the pad allows you to forget about your own incontinence! The freedom to laugh is sure to make your trip even more fun!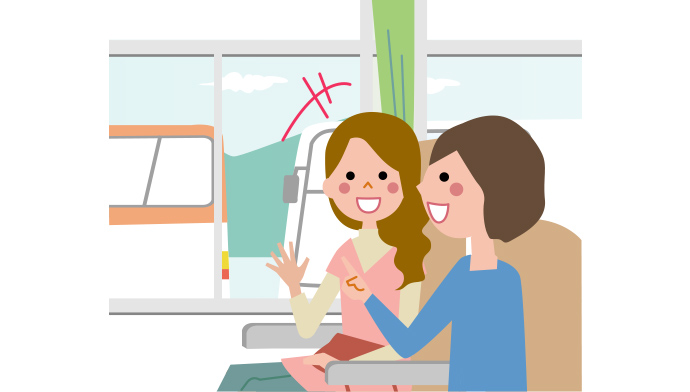 Enjoy beautiful views and delicious alcohol
Enjoy chilly mountain scenery and the babble of river without worrying about incontinence.
You no longer have to resist your favorite alcoholic drinks!
Absorbent pads set you free to enjoy beautiful scenery and delicious cuisine, creating a journey you will never forget!